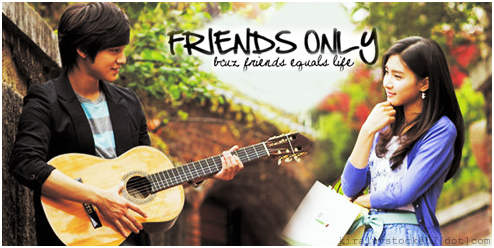 This Journal is
Friends Only
^^
[Banner made by me aka
kiraluvstock
]
"KAT-TUN. Akanishi Jin. Kamenashi Kazuya. Taguchi Junnosuke. Tanaka Koki. Ueda Tatsuya. Nakamaru Yuuichi. JE. Kanjani8. NEWS. Moumoon. Ikimono Gakari. Tohoshinki. Orange Range. Shuuji to Akira. Arashi. Hey! Say! Jump. Ai Otsuka. Mr. Children. flumpool. GrEEEn. L`arC~en~Ciel. ////// Black Eyed Pees. Backstreet Boys. Maroon 5. Kelly Clarkson. Jesse McCartney. Jordin Sparks. Blake Lewis. David Cook. Linkin' Park. Rihanna. Usher. Aly & AJ. Akon. Chris Brown. Good Charlotte. Hilary Duff. Jojo. Justin Timberlake. Lily Allen. Mika. PSD. Rascal Flatts. Sean Kingston.

Miura Haruma. Akanishi Jin. Hiro Mizushima. Kamenashi Kazuya. Kashii Yu. Aragaki Yui. Maki Horikita. Minami. Okada Masaki. Suzuki Emi. Taguchi Junnosuke. Tanaka Koki. Toda Erika. Toma Ikuta. Yamada Ryosuke. Yamashita Tomohisa. Matsumoto Jun. Yokoyama Yu. Yuma Ishigaki. Yuri Chinnen. Yusuke Yamamoto. ////// Lee Min Ho. Kim Bum [Beom]. Lee Jung [Jeong] Jin. ////// Shia LeBouf. Emma Watson. Daniel Radcliffe. Rupert Grint. Jennifer Anniston. Courteney Cox. Lisa Kudrow. Matt LeBlanc. Matthew Pery. David Schwimmer. Keira Knightley. Amanda Bynes.

Hanazakari No Kimitachi E [ 花ざかりの君たちへ ]. Hana Yori Dango [花より男子]. Nobuta Wo Produce [ 野ブタ。をプロデュース ]. Gokusen II [ ごくせん II ]. One Pound No Fukuin [ 1ポンドの福音 ]. Atashinchi No Danshi [アタシんちの男子], SMILE [スマイル ], Seito Shokun [ 生徒諸君 ]. Yukan Club [ 有閑倶楽部 ]. Last Friends [ ラスト・フレンズ ]. Ryusei No Kizuna [ 流星の絆]. Bloody Monday [ブラッディ・マンデイ]. Kami No Shizuku [神の雫]. Innocent Love [イノセント・ラヴ]. ////// Boys Over Flowers [꽃보다 남자]. 9 End 2 Outs [9회말 2아웃 ] ////// Harry Potter. Madagascar. F.R.I.E.N.D.S. Prison Break. 90210. One Tree Hill. Roswell. Smallville. "
Please
leave a comment
. And please
don't just random add
:) I dont bite =] and i dont kill people just cuz they want to friend me either haha.
Currently:
ADDING
|||
SELECTIVELY ADDING
|||
NOT ADDING
I'm happy with the number of friends I have right now. And It really takes time to keep up with my friend-list, so well It would be best to stay still now. But go ahead if you want to friend me, you're warmly welcome :)
All comments
SCREENED.
Yoroshiku ne.
Feeling:
hopeful
Singing along to: Lovejuice - 赤西仁